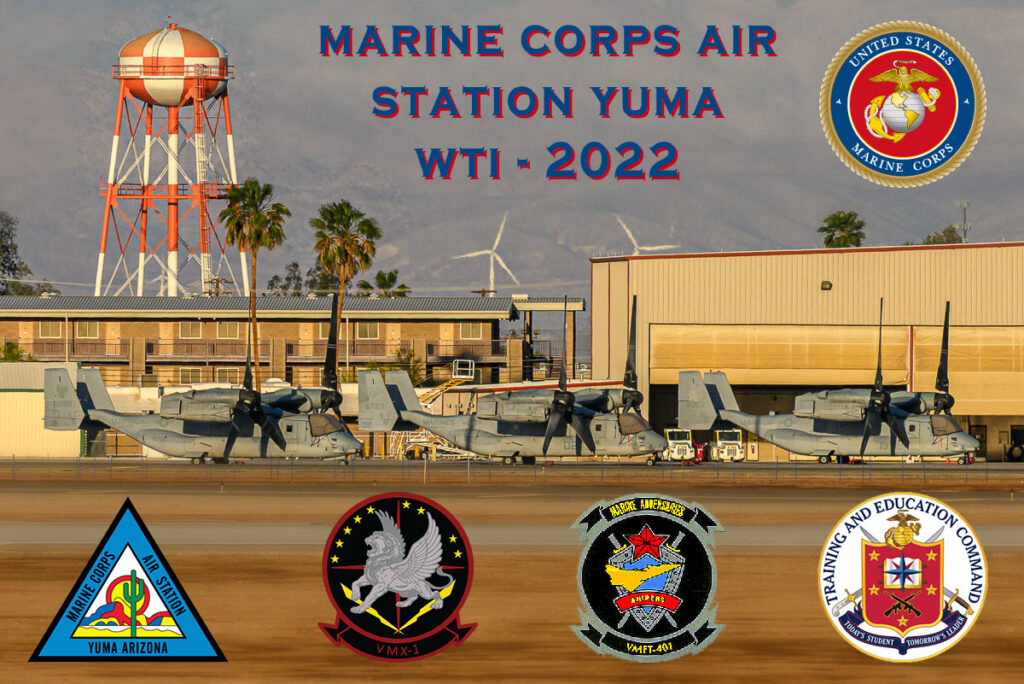 Marine Corps Air Station Yuma or MCAS Yuma is a United States Marine Corps air station. It is the home of multiple squadrons of F-35B Lightning IIs of the 3rd Marine Aircraft Wing, Marine Aviation Weapons and Tactics Squadron 1 (MAWTS-1), Marine Operational Test and Evaluation Squadron 1 (VMX-1) and Marine Fighter Training Squadron 401 (VMFT-401), an air combat adversary squadron of the 4th Marine Aircraft Wing of the Marine Corps Reserve.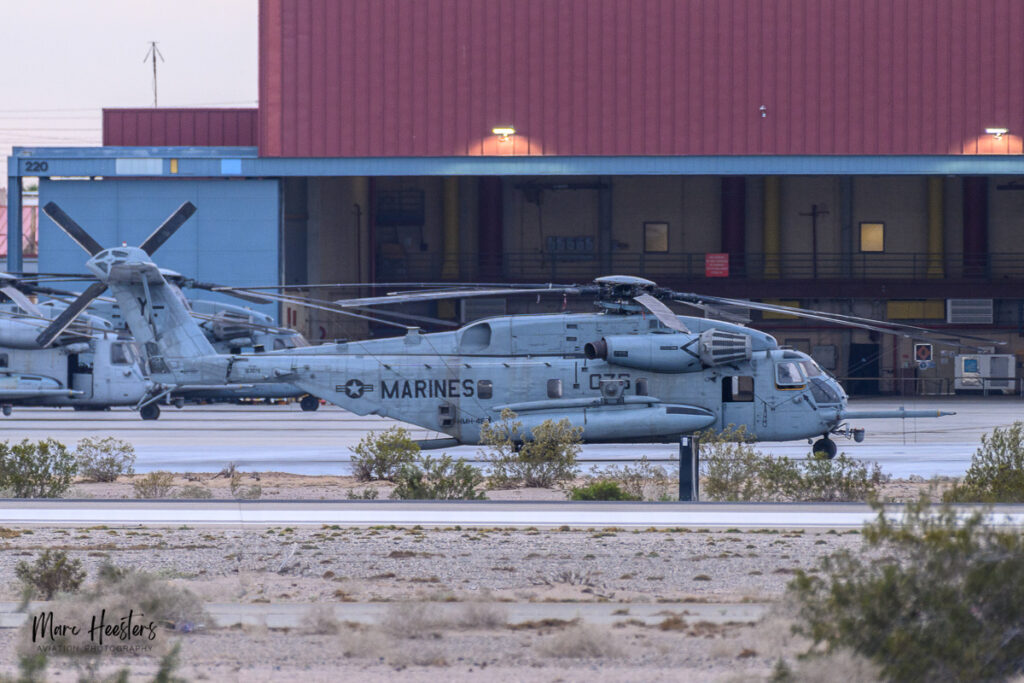 Annually MAWTS-1 holds a Weapons and Tactics Instructor (WTI) course. The basis of the US Marines operation is the Marine Air-Ground Task Force (MAGTF). The MAGTF consists of both air and ground assets, but also logistics, cyber and a centralized command. In response to global conflicts and disasters, the MAGTF enables Marines to deliver rapid, powerful, and sustainable response on a global scale. Sea-to-shore, air-to-ground, door-to-door, there isn't an organizational model more capable of quickly putting Marines where they need to be in order to fight and win for our country.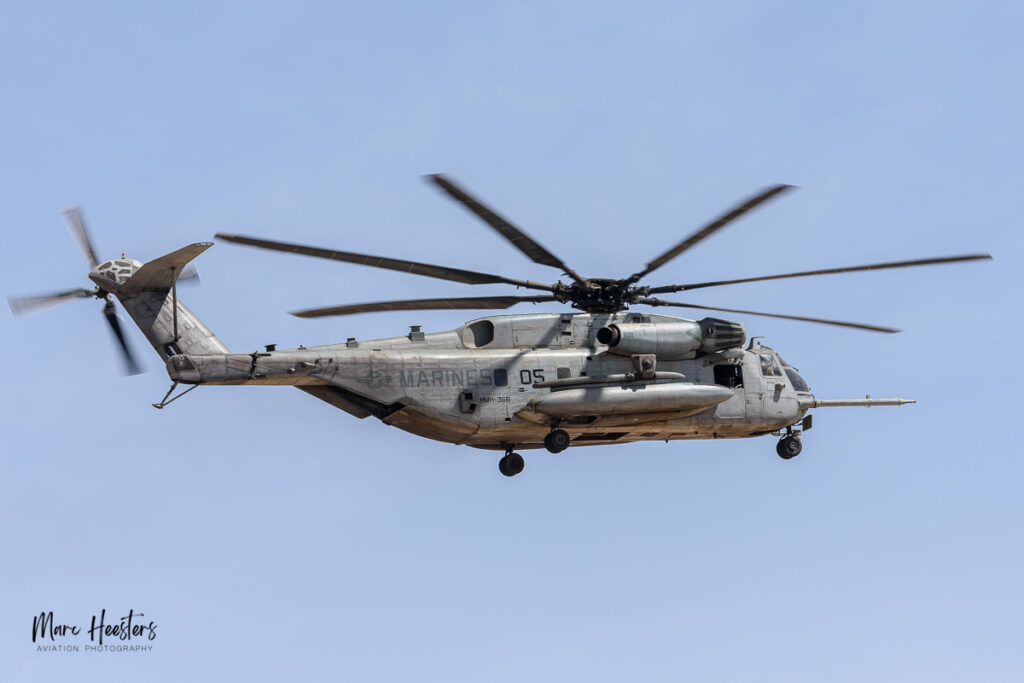 WTI is where the instructors learn their skills, but also where new tactics are practiced. As a part of Weapons and Tactics Instructors Course 2-22, at Marine Corps Air Station Yuma, the Marines conducted a HIMARS Aerial Insertion, known as a HIRAIN, where they loaded the HIMARS launchers onto a KC-130J Super Hercules, and a C-17 Globemaster III, and flew to a preplanned destination in order to execute a fire mission. After firing their rockets, the Marines loaded the launchers back onto the aircraft, returning to home base. HIMARS became famous later in the year when the Ukranian army utilized them in their battle.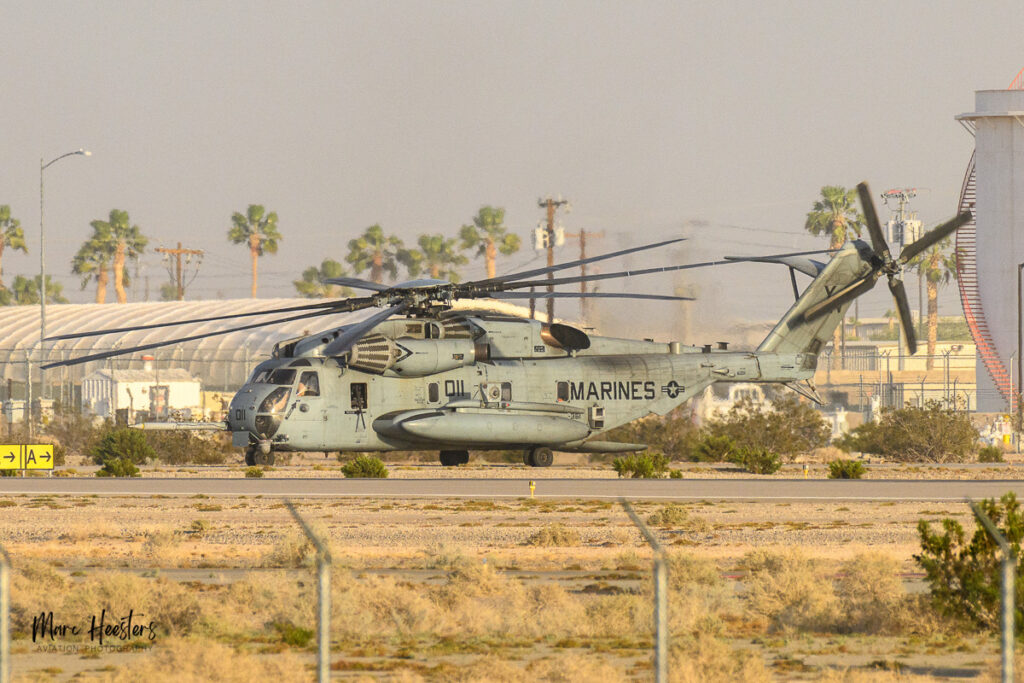 Marine Fighter Attack Squadron 242 (VMFA-242) is a United States Marine Corps squadron flying F-35B Lightning II STOVL Stealth Fighter. The squadron, known as the "Bats", is based at Marine Corps Air Station Iwakuni, Japan and falls under the command of Marine Aircraft Group 12 (MAG-12) and the 1st Marine Aircraft Wing (1st MAW).
The squadron took delivery of these eight F-35B's and fresh from the factory took part in WTI-22. Here they are pictured on their departure to Japan to complete the delivery.
169609, DR-06; DR-07; 169680, DR-08; 169681, DR-09; 169787, DR-13; 169916, DR-14;169917, DR-15; 169918, DR-16
They were refueled underway by two KC-10A Extenders. 86-0031, 85-0033, KC-10A