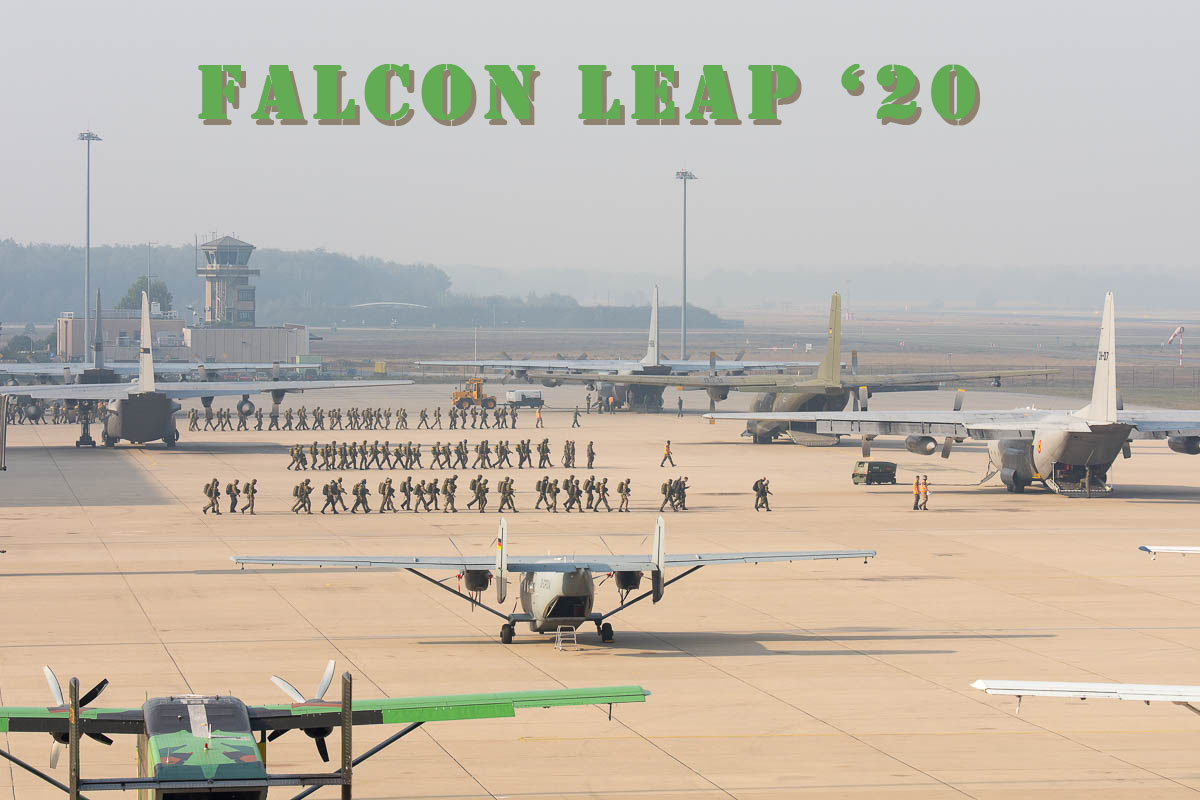 Falcon Leap is an annual exercise organized by the Dutch 11th Air Mobile Brigade
The Exercise is about aerial delivery of goods (first week) and manpower (second week) followed by a show of force / commemoration of WII Operation Market Garden by para jumps held at the Ginkelse heide (city of Ede).
The delivery of goods via parachutes is practiced following on a low level navigation flight; mostly done in line astern formations. The flights may also be executed during the dark hours.
During the second week paratroopers are boarding miscellaneous types of planes at Eindhoven. The main workhorse is the C-130 Hercules is various variants. Also the C-160 Transall was used (however now out of service), the C-295M is a regular participant as are commercial Short 330 skyvans and M-28's.
The Moors around Ede (Ginkelse heide) is a preferred landingground.