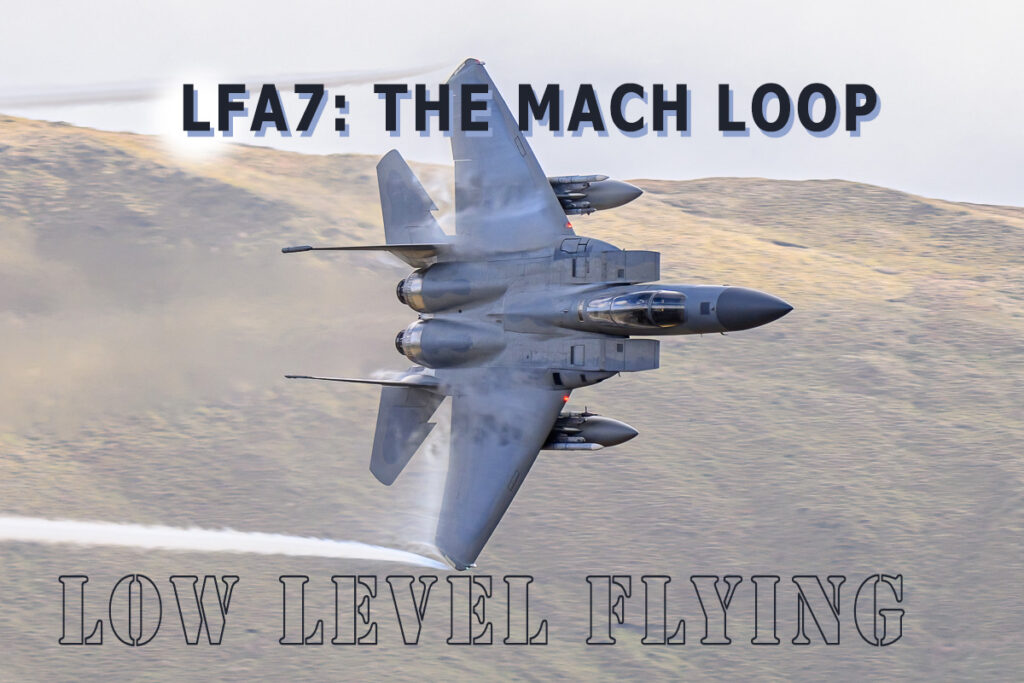 In the Wales mountain-valleys a low level route LFA7: The Machynlleth Loop is available for military pilots for training their flying skills and masking for radar. Although the latter is questionable these days with aerial early warning with lookdown capability, it certainly is challenging for both student and experienced pilots.
There is no schedule of roster to the flying. In order the be able to make pictures one has to:
Familiarize with the terrain, the route and the flight-operations.
Both have the skill and equipment for 'shooting' fast moving targets.
Have the courage to climb up the mountain for a few hundred meters, wait until flying starts and then act quickly.
Come back an other time when no planes appeared.
The beauty of the high performance aircraft in the humid air is the moisture in the air will appear as vapor over surfaces of the aircraft where high lift is generated.