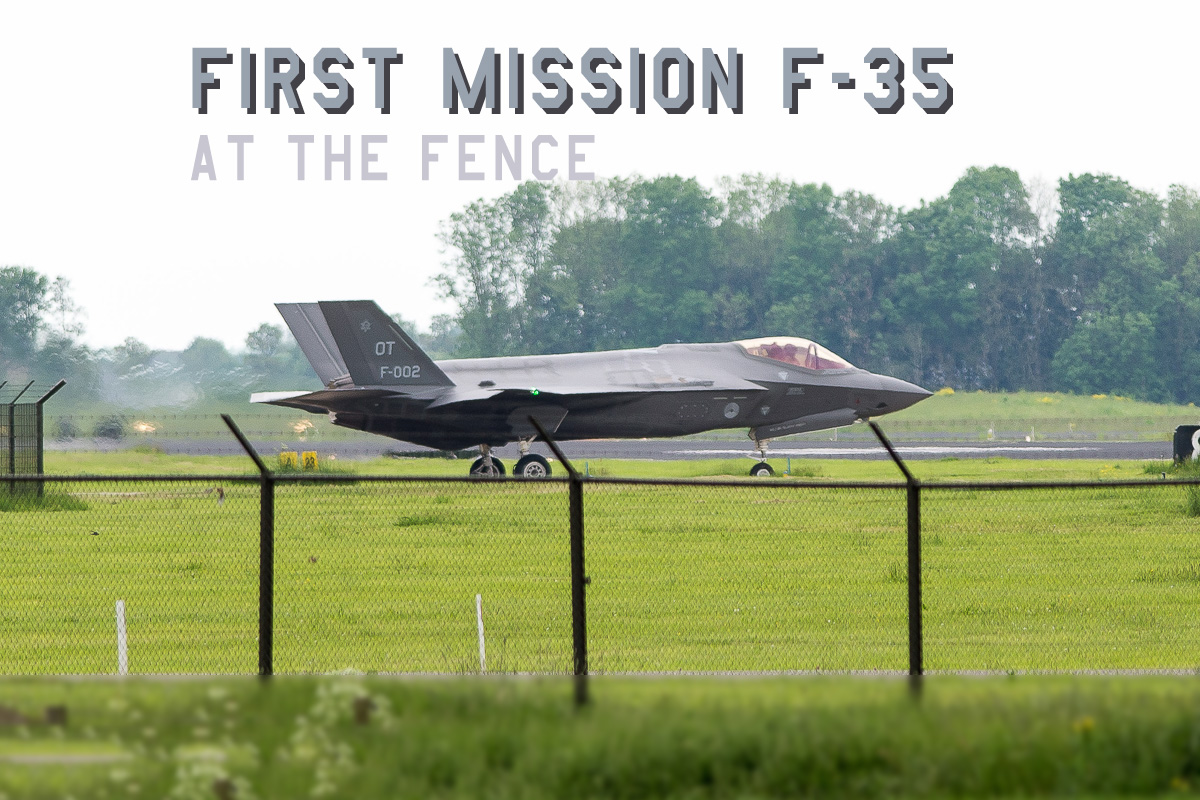 On May 23rd 2016, the first visit of an F-35 to the European continent became a fact when the F-001 and F-002 of the 323 Test & evaluation Squadron touched down on the runway of Leeuwarden Airbase. The aim of the three weeks visit / deployment was to:
1 exercise the maintenance procedures while being away from Continental USA
2 Gain experience with the sound environment around the Dutch airbases
3 Gain experience with the Dutch Airforce (dogfighting over the North Sea)
4 Exercise public relations with the photo flight over the Netherlands and the Airshow
After the arrival early evening at the 23rd, the 24th was reserved for rest. The 25th of May 2016 the first actual mission took place by the F-002, as the F-001 saw maintenance issues. The flight took place over the North Sea in the TRA's. There were multiple dogfights with the locally based F-16s and we learned that the F-35 got beaten more than once in a visual fight. The counter argument would be that such a fight would never take place in reality as the opponent would already be blown out of the sky long before they could get a radarfix on the F-35.