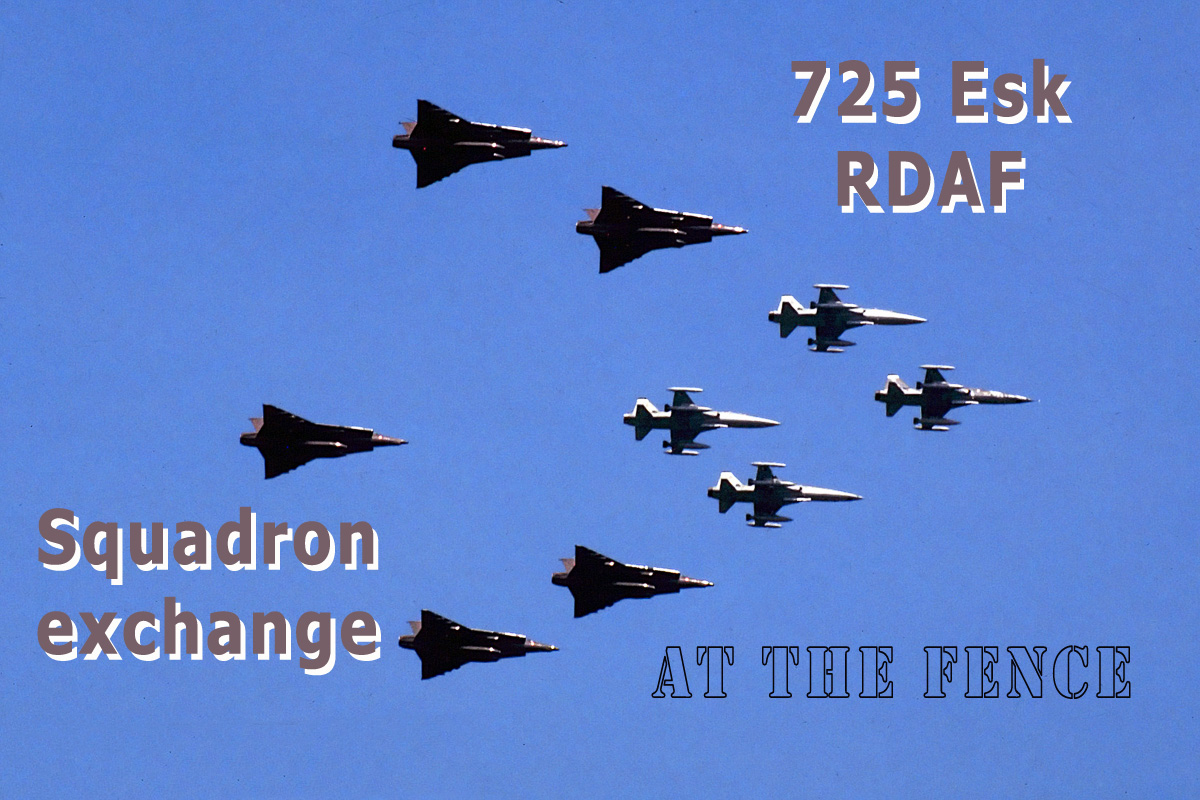 The Saab 35 Draken is a Swedish fighter aircraft developed and manufactured by Saab between 1955 and 1974. It was the first fully supersonic aircraft to be deployed in Western Europe.
Saab 35XD 51 Danish export versions: F-35 single-seat strike aircraft, TF-35 two-seat trainer and RF-35 reconnaissance aircraft. The type was heavily modified to make it into a strike aircraft; compared to the Swedish versions the outer wings where completely redesigned, and the radar was missing. These aircraft could carry heavy bombs as well as Bullpup missiles, during the WDNS upgrade of the 1980s they received the ALQ-162 jammer, a Marconi 900 Series HUD and a Ferranti LRMTS (laser rangefinder and marked target seeker)
The Saab 35 Draken is a fighter aircraft, equipped with a distinctive double delta wing. According to Flight International, it is difficult to differentiate between what constituted as the fuselage and what would be defined as being of the wing. The fuselage has a circular section, and the inboard portion of the wing is a large-chord surface which extended aft of the engine intakes; it was possible to dispense with a tailplane, and the overall design is one of relative cleanliness. Draken's design incorporated a distinctive double delta configuration, which featured one delta wing within another larger delta. The leading edge of the inner wing had an 80° angle for high-speed performance, while the outer wing, swept at 60°, provided for good performance at low speeds
A total of 651 Drakens were manufactured by Saab. Sweden's fleet of Drakens comprised a total of six different versions, while two additional models of the Draken were offered to prospective export customers. The final model of the Draken to be produced was the J 35F. Its export customers included Denmark, Finland and Austria.
The United States operated the type as a training aircraft for test pilots, in a civilian service.