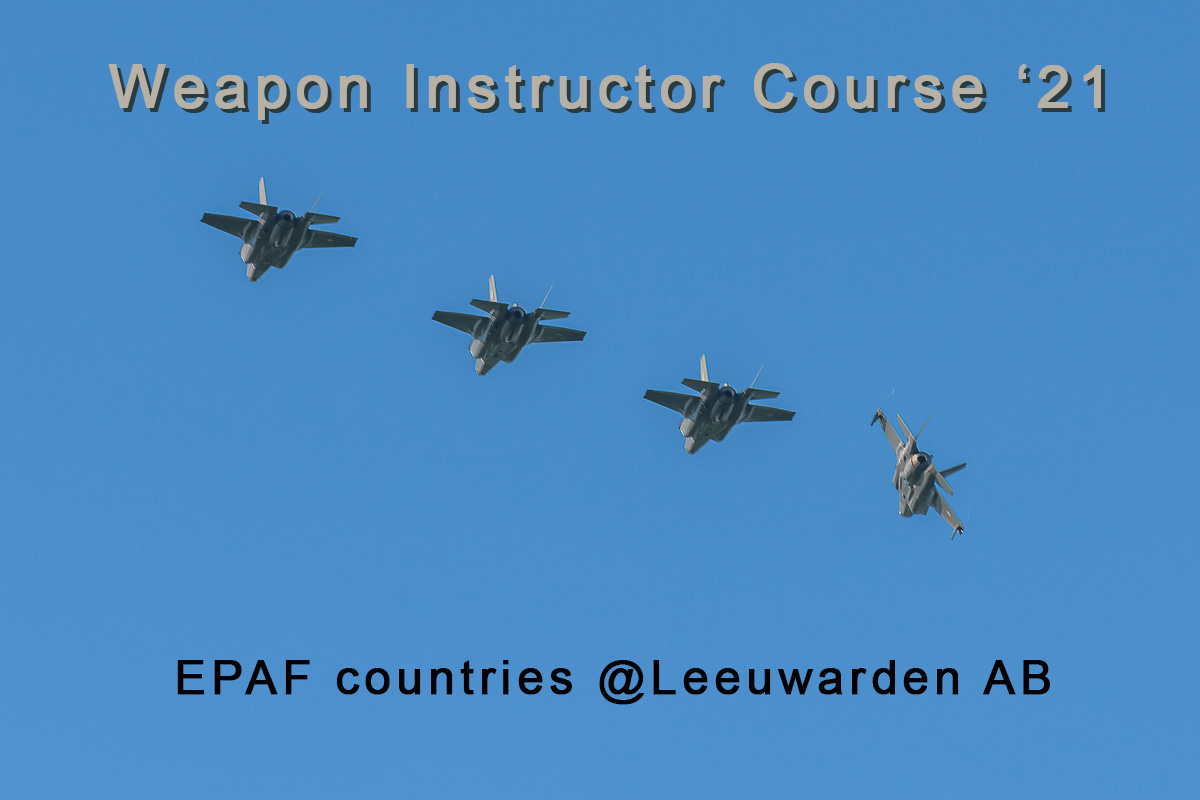 The 2021 course consisted of three phases:
air-to-air
air-to-surface
mission employment
Phase 1 Air to Air consisted of tactics & weapon systems but also psychology and didactics.
Phase 2 Air to Ground / Sea consisted next to tactics & weapon systems also coordination with a JTAC (joint terminal attack controllers). Also releasing life ordnance was included on the Vliehorst.
Phase 3 mission employment is aimed at leadership of sections and or combined air operations / Large Force Employment. Also called Weapons School Integration phase' (WSINT) In his phase additional aircraft are utilized such as the Tornado ECR and Eurofighter.